Last fall Paul, I and my sister's family had quite a job cleaning mom's house after her death. Mom was a hoarder. The house was not pretty. We filled dumpsters. Stuff was given away . . . sold . . .and tossed. Frankly it was overwhelming. I can see why mom got so behind in managing it all. If I was overwhelmed in my 50s she had no hope in her 80s.
I've been engaged in a big purge/clean/organize as we get our house ready to go on the market. Stuff has been sorted – keep, but pack and put int eh storage unit, keep, but leave it in the house because we need it to survive until we move, toss, donate, try to sell.
It's been gruelling.
I've been ruthless. Far more ruthless than I thought I could be.
I bet I could have been more ruthless. It's hard though not knowing where we're going. If our new house is tiny than I'll need ot get rid of stuff when we unpack. If it is the same size as this house we might be OK.
This is what I was up against: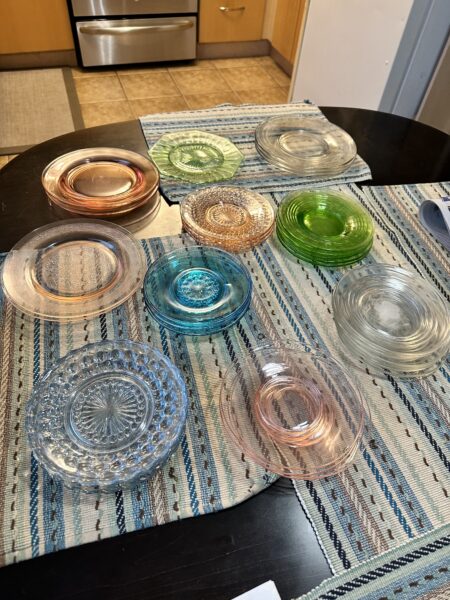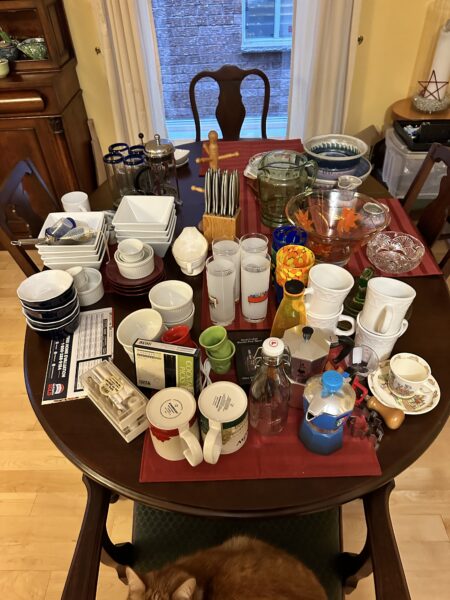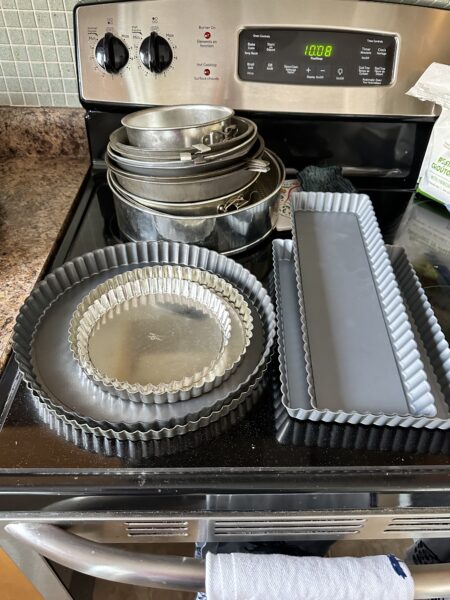 Things are finally under control. I just have the basement left to do. The basement where we have been putting stuff we didn't wand but couldn't be bothered to deal with for 20 years. ARGH