This is a long weekend here in Ontario – the Family Day weekend. It makes for a nice mid-winter break for families to take it easy and enjoy time together.
There is no taking it easy for Paul and I – the painter starts tomorrow. We are painting the three bedrooms that we have never painted as well as a bathroom that our real estate agent feels is too bright. In order to get ready we've been taking art off of the walls, taking down curtains, moving furniture to the centre of the room, getting rid of furniture we don't plan on keeping, cleaning walls, cleaning baseboards, removing switch and plug plates. Yes, a busy weekend.
We have also been working in the basement where we have piles of boxes and crap reaching from floor to ceiling.
A busy and DIRTY weekend.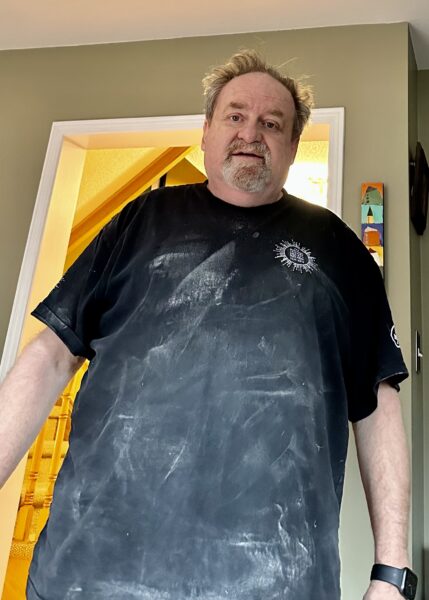 Yesterday the doorbell rang. It was our agent Jenn. She brought this box with her: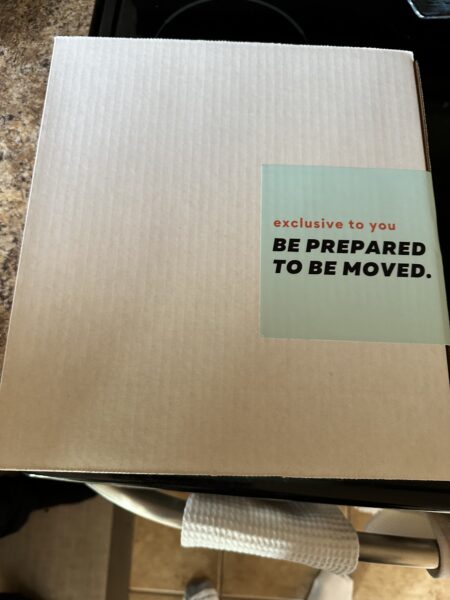 She said it had a bunch of fun things to help us get ready to list the house.
This was what we found when we opened it up:
Packing tape, disinfectant wipes, a duster, light bulbs, lip balm, hand sanitizer, a small tape measure, a notebook and pen, a set of tiny screwdrivers, packing labels (we could use about 20 more sheets of those!), a bottle of prosecco and a stress ball. The stress ball has already been put to use.
I joked and said some CBD edibles would be helpful!
The next three weeks should be the worst. Painting, new carpet, general repairs around the house, a deep cleaning etc.
In four weeks we head to Amsterdam and I won't be thinking of this at all!
The cats aren't too sure about all of the fuss. They are definitely unsettled. However, they do enjoy the new piles of furniture upstairs!