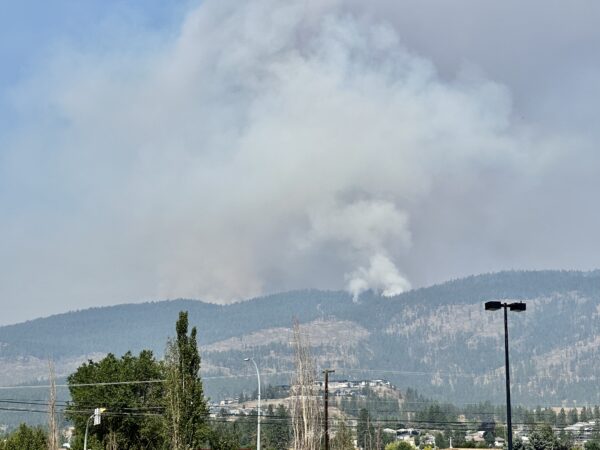 We've been home for just over a week and the McDougall Creek fire is still burning out of control. The two fires it spawned across the lake are considered 'held' and everyone has returned to their homes (unless they were the ten homes that were destroyed by the inferno). On this side of the lake most of the evacuees were allowed to return to their homes. The hard hit areas are still closed. Today officials added to the tally of homes lost to just under 200.
The BC Wildfire Service crews continue to try and create a perimeter around the fire to bring it more under control. They do this conducting planned ignitions on both the north and southwest portions of the fire with the support of ground and aerial resources. We live close to the SW portion of the fire so we are seeing lots of activity close to home.
On the southwest corner, crews conducted an approximately five hectare hand ignition as well as a 16 hectare hand-ignition in a pocket of green fuel along the fire perimeter further away from the community.
The purpose of these planned ignition operations is to remove unburnt fuel in an intentional way to secure control lines. Based on current conditions this unburnt fuel has the potential to burn on its own in a significantly more active way.
Planned ignitions are a very useful tactic in fire suppression and fire management. It allows the Wildfire Service to bring the fire perimeter down to control lines and creates a more uniform and continuous fire edge which is easier for crews to use direct attack methods on and extinguish hot spots to strengthen control lines and achieve containment. This is also more time-efficient and safer for the crews as they have to spend less time chasing hot spots and patches of free-burning fire in rough terrain.
For us it means lots of alarming closer to home than we have experienced before – very much visible in the dark last evening. It also means heavy smoke. However, I'll take some rather than a raging inferno in my garden.