One of the things we have discovered about this area is that there is always something going on . . . In fact, sometimes there is TOO much going on and one must make choices.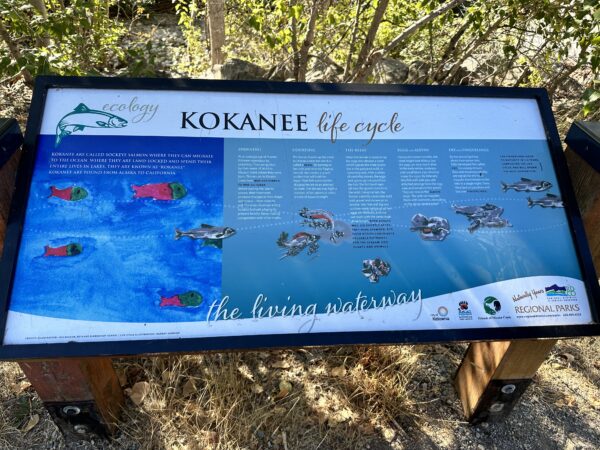 Today started at Mission Creek Regional Park for the Kikinee Festival. Kikinee AKA Kokanee are a type of salmon but one that is freshwater. These fish live most of their lives in the Okanagan Lake and make their way up the rivers that feed into the lake to spawn in the fall. The festival had lots of information about the Kikinee, indigenous perspectives, and an ecological focus. There was music and many creative activities for kids. It will surprise no one who knows me that we left before the dancing in the fields with giant puppets.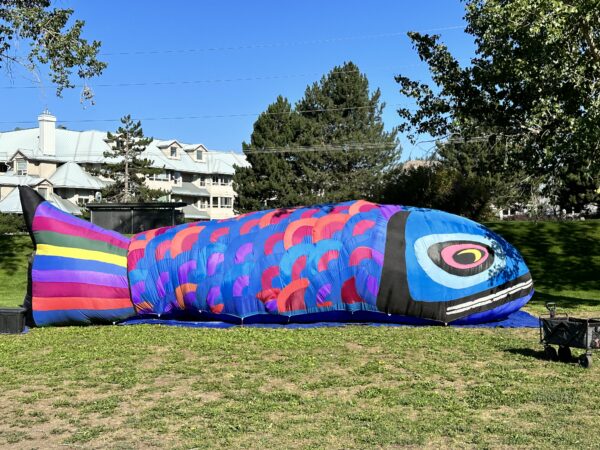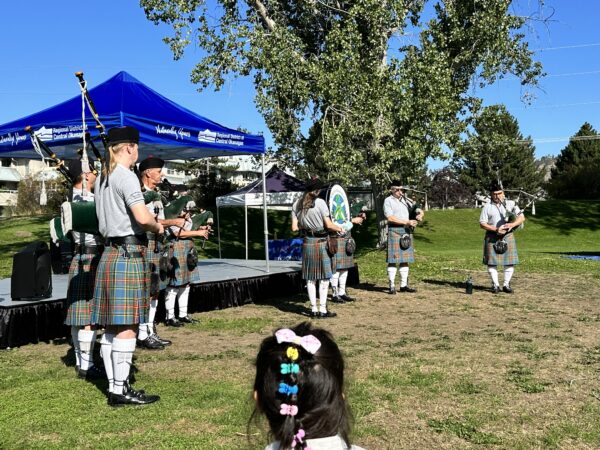 Stop # 2 was the Lake Country Art Walk – the largest art show in the Okanagan. It was a great intro into the Okanagan art scene. It was also super busy – you know the sort of busy where you can't find parking so you park precariously at the edge of the road and sort of on a field of hay. The things we do for art. We both bought a painting – a happy day.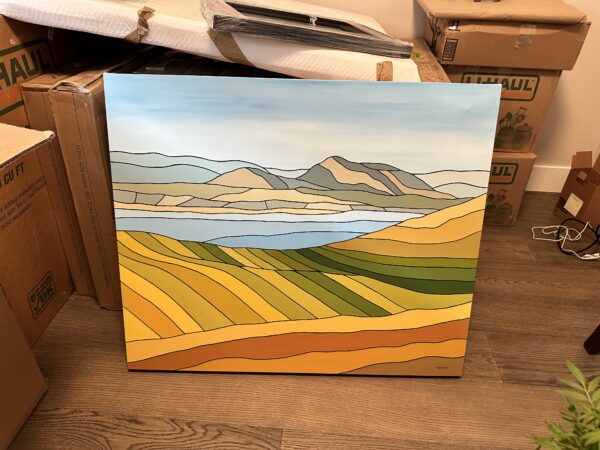 We decided to head to Oyama for lunch. I took the scenic route and stopped a few times to snap some pics. Such a beautiful area.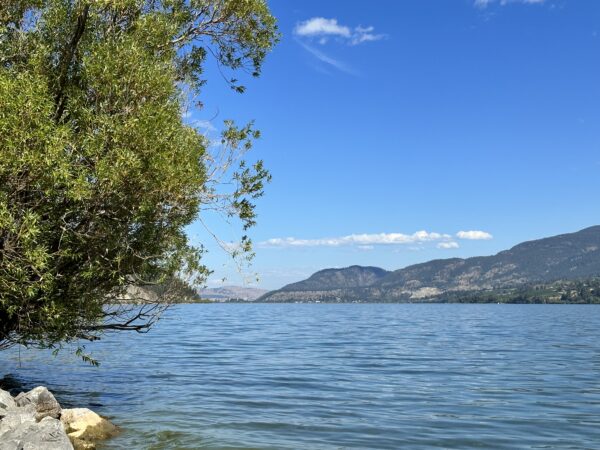 Lunch was at a farm to table pizza restaurant called Pane Vino. We didn't have reservations so the wait for a table was long. It was sort of peaceful though sitting under an old cherry tree visiting with Elliot the dog.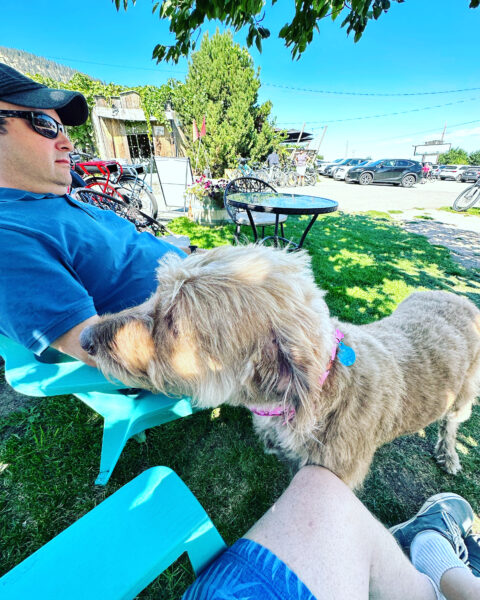 Once we were seated the service was excellent and the food came quickly. I had a limoncello spritz – yum. And a white pizza with sausage, rapini and fior di latte cheese, basil, smoked mozzarella and olive oil. Delicious!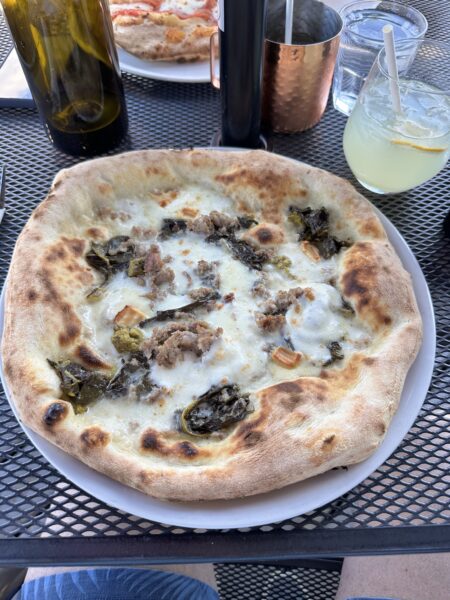 We bought a couple of pies from the farm market to put in the freezer and made our way home.