Our neighbours tell us that we should expect about 30 children on the 31st. Not quite the same as the 100 + we would get back in Ontario but we live in a much smaller subdivision tucked behind a WalMart – not exactly a prime trick or treating area.
We took advantage of the last warm day for awhile on Sunday to set up our Halloween decor. Happily it all made the journey in one piece.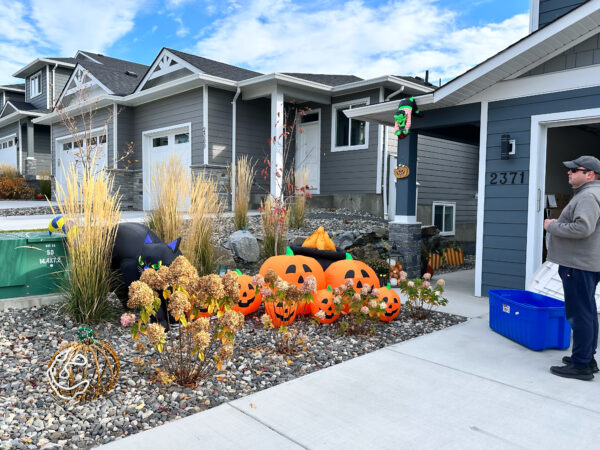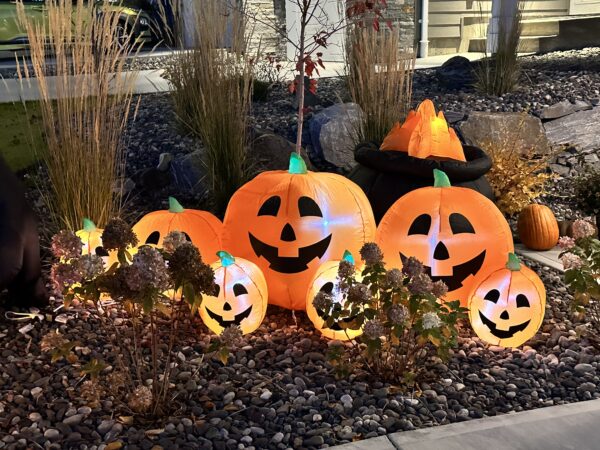 Yesterday when we went to Costco we picked up the chocolate bars and bags of chips. Our struggle will be to not eat them before the 31st!
We had some fun imagining all of the crappy stuff we could give away if we ran out. If we did any of it we'd be egged right away! 🙂