The highlight of our visit to Vancouver was dinner at Miku. Situated along the Burrard Inlet next to Vancouver's landmark Canada Place, Miku delivers gourmet Aburi cuisine paired with its signature energetic ambience, attentive service, and beautiful view. Originally located on West Hastings Street in Coal Harbour, Miku first introduced its Aburi-style cuisine to Vancouver in 2008.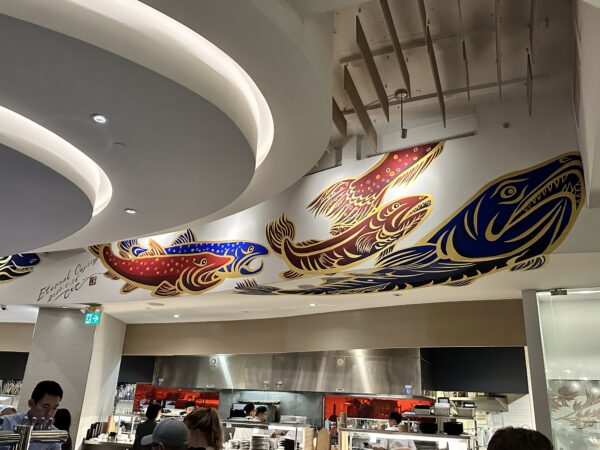 Aburi sushi is flame-seared pressed sushi, which can easily be identified by its perfectly seasoned rice, and thin slice of fresh seafood (salmon is the most popular) topped with secret signature sauces. Our server let us know that it was very flavourful and we likely wouldn't need any soy sauce to dip but to ask for some if we wanted it. We did not.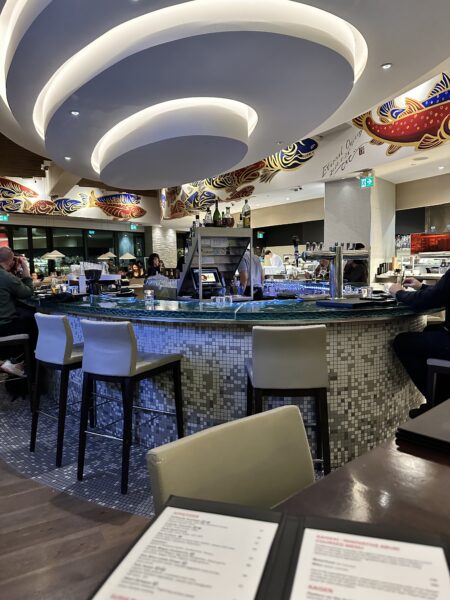 Executive Chef Kazuhiro Hayashi and his team take advantage of fresh, local West Coast ingredients, many Ocean Wise recommended, to showcase the best of what Vancouver has to offer.
We started with the signature appetizer – Ebi fritters. The dish consists of five white tiger prawns in herb-beer batter, with a sweet chili aioli, chili powder, balsamic reduction. They were delectable, crunchy, and oh so addictive. So good that I begrudged Paul receiving his share. LOL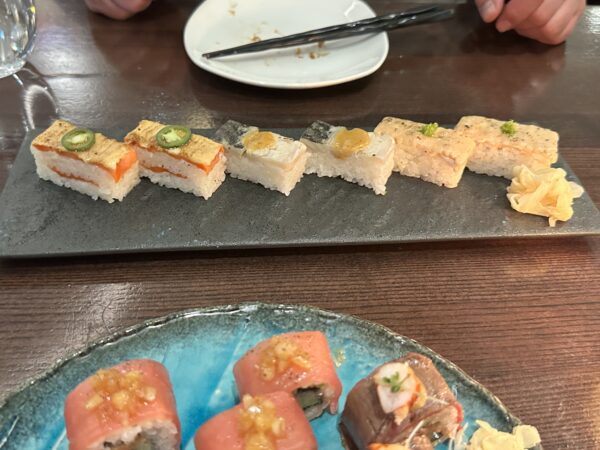 We split an Aburi Oshi sampler which was six pieces of the famous aburi sushi – salmon, mackerel, and shrimp. All were delicious but the salmon was the standout for me. We also ordered eight of the surf and turf rolls – sous-vide lobster, AAA sterling silver chuck flat,
soy-balsamic marinated poke truffled Miku sauce and eight of the red wave rolls – prawn, avocado, wrapped in red tuna, masatake sauce. Both were amazing!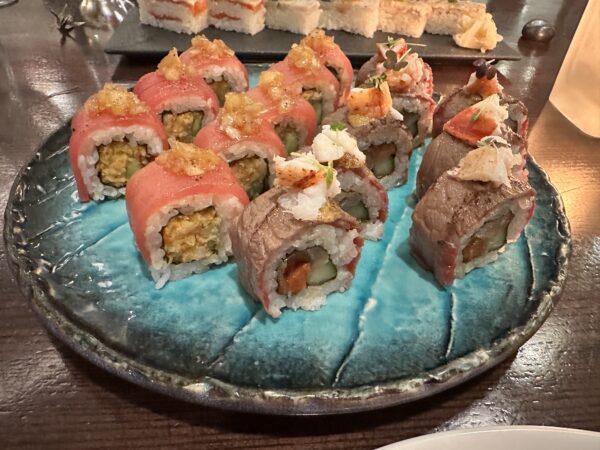 Everything was so good – it's no wonder that this is a Michelin recommended restaurant.